CONFERENCE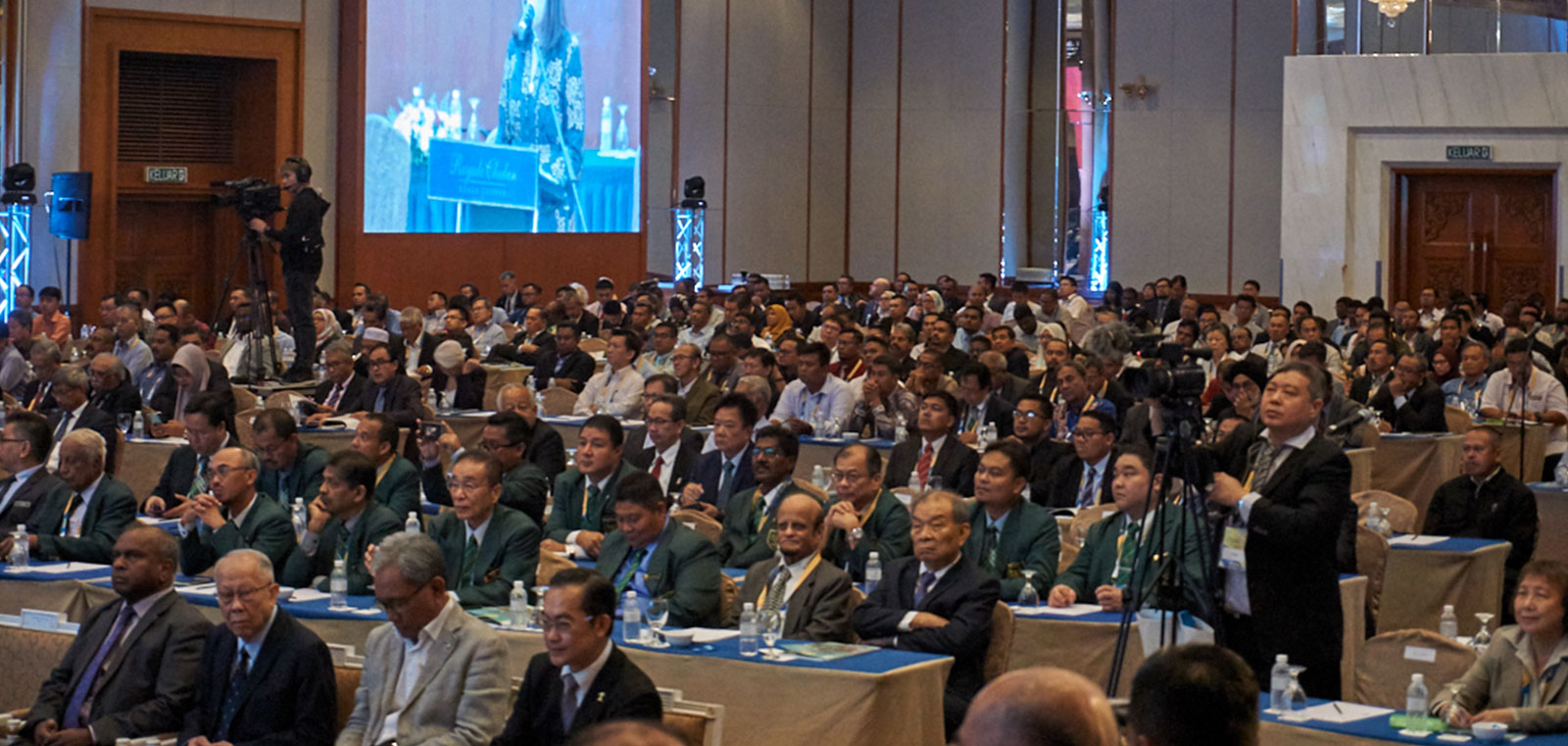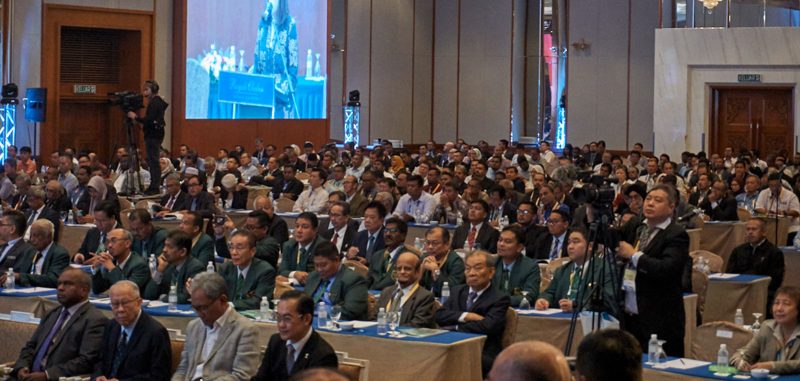 The ISP Planter Conference is an anticipated event on the Society's calendar. Featuring an illustrious speaker line-up, the conferences are well-attended events that have played a key role in advancing planter knowledge and fostering networking opportunities with global counterparts. Members have access to these events at special rates.
There are 2 types of event:
National Seminar (NATSEM) : Held every year except for IPC grand event year.
The International Planters Conference (IPC): Held every 3 years.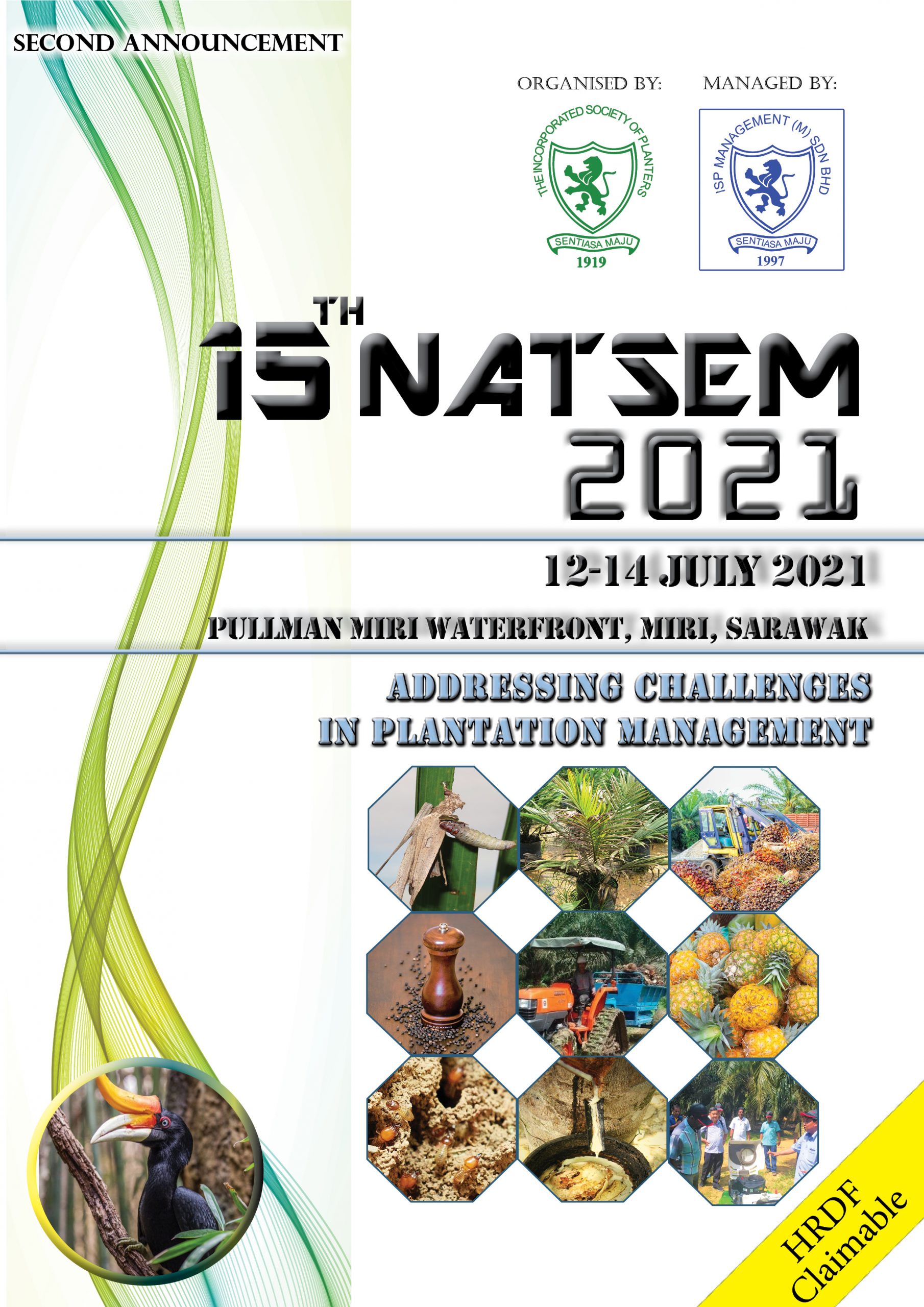 15TH NATIONAL SEMINAR 2020 (NATSEM 2020)
ADDRESSING CHALLENGES IN PLANTATION MANAGEMENT
POSTPONEMENT TO 12 – 14 JULY 2021,
PULLMAN MIRI WATERFRONT, MIRI, SARAWAK
On behalf of The Board of Directors of The Incorporated Society of Planters (ISP) and ISP Management (M) Sdn. Bhd. (ISPM), we regret to inform you that the 15TH NATIONAL SEMINAR 2020 (NATSEM 2020) scheduled on 13 – 15 July 2020 is postponed to 12 – 14 July 2021 at Pullman Miri Waterfront, Miri, Sarawak. Below is the first announcement.
THE INCORPORATED SOCIETY OF PLANTERS COFFEE TABLE BOOK LAUNCHING
Video of ISP Centenary Coffee Table Book launching during the International Planters Conference (IPC) 2019 on 15th July 2019 at Royale Chulan Kuala Lumpur by Duli Yang Maha Mulia Paduka Seri Sultan Perak Darul Ridzuan Sultan Nazrin Muizzuddin Shah ibni Almarhum Sultan Azlan Muhibbuddin Shah Al-Maghfur-Lah.
The official video of The ISP Coffee Table Book Promotion: