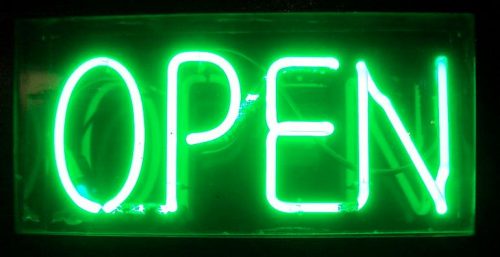 The Incorporated Society of Planters/ISP MANAGEMENT (M) Sdn Bhd (ISP/ISPM) Physical Office Reopens on 13 May 2020
As the spread of COVID-19 slows and in line with the national effort to pave the way towards recovery, ISP/ISPM reopen our physical office. However, we are not letting our guard down yet. Until effective treatments or a vaccine for COVID-19 becomes available, ISP/ISPM will continue to implement adequate mitigation measures to ensure a safe environment for our employees, members, and client. In the meantime, let us stay resilient and work together to emerge stronger from this pandemic.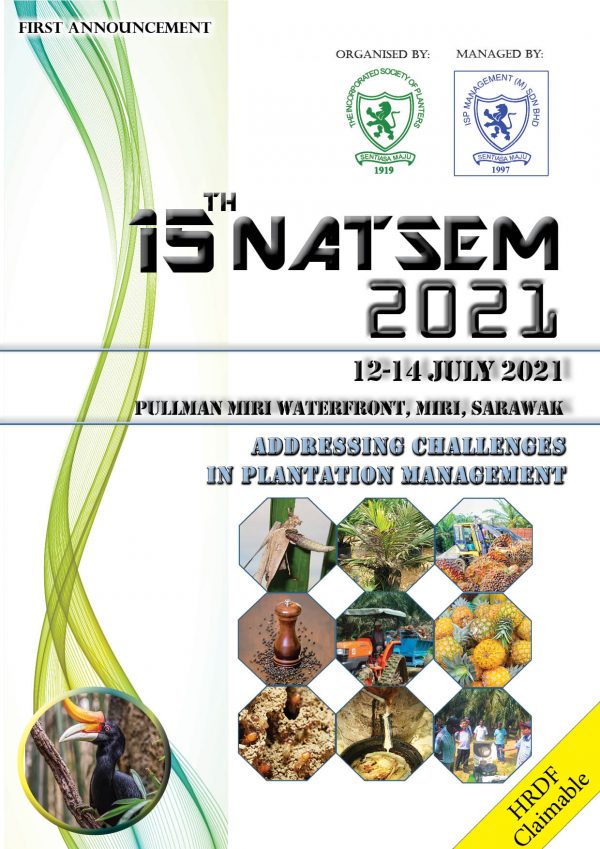 15TH NATIONAL SEMINAR 2020 (NATSEM 2020)
ADDRESSING CHALLENGES IN PLANTATION MANAGEMENT
POSTPONEMENT TO 12 – 14 JULY 2021,
PULLMAN MIRI WATERFRONT, MIRI, SARAWAK
On behalf of The Board of Directors of The Incorporated Society of Planters (ISP) and ISP Management (M) Sdn. Bhd. (ISPM), we regret to inform you that the 15TH NATIONAL SEMINAR 2020 (NATSEM 2020) scheduled on 13 – 15 July 2020 is postponed to 12 – 14 July 2021 at Pullman Miri Waterfront, Miri, Sarawak. Below is the first announcement.

We would like to give our members-in-benefit the opportunity to participate in our Vision & Mission statement contest. There are prizes to be won! For more information click below
Welcome to ISP!
The Incorporated Society of Planters is technically a professional body incorporated on 8th October 1919 as a company limited by guarantee and not having a share capital under the Companies Act. ISP Management (M) Sdn. Bhd. (ISPM) is a wholly own subsidiary of ISP which was incorporated on 30 November 1996.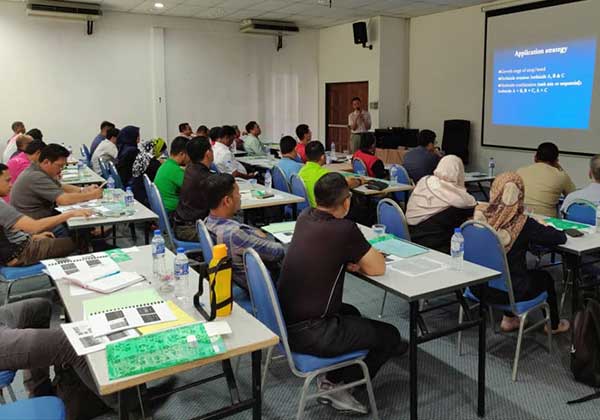 ISP Management (M) Sdn. Bhd. ISPM (is a wholly owned subsidiary of ISP)
Regularly conducts short courses to promote general interests of planting profession and to facilitate acquisition of knowledge for planter's professional qualification.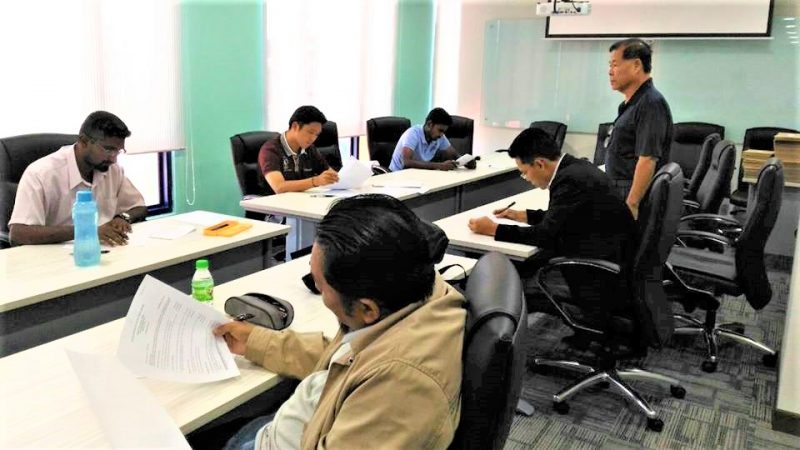 ISP examinations will be held every twice a year. It is in March and October. The qualification obtain for the examination taken are, Certificate In Plantation Management (CPM), Professional Diploma of Licentiate of The Incorporated Society Of Planters (LISP), Advanced Professional Diploma Of Associate Of The Incorporated Society Of Planters (AISP) and liase with University Putra Malaysia (UPM) for Master Of Science In Plantation Management (MSc.).
The Planter is a monthly-published periodical by the ISP. The magazine features industry-relevant articles aimed at progressing Planter know-how and skills; and has since its first volume in 1920, served as a key reference to the plantation sector. The journal publishes original technical articles, general articles and reproduced papers as well.